Did you know that drugs like Panadeine and Nurofen Plus will require a doctor's prescription from February 2018 due to rising concerns about addiction, fatal overdoses and other harm?
Pain medicine specialist, Dr Michael Vagg said there was no evidence codeine was an effective painkiller at the doses sold over the counter and when misused in combination with products containing paracetamol and ibuprofen could lead to severe liver, kidney and stomach damage.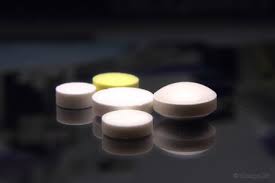 As a result of the changes, he hopes this will encourage people to look for more effective treatment of pain rather than relying on these types of drugs…
Check it out here:
http://www.smh.com.au/national/health/codeine-crackdown-concerns-change-fails-to-consider-pain-treatment-and-addiction-20161220-gtewlg.html
So what does that mean for you?
Well, you can either:
1) Panic and stock up on enough of these drugs to last you a lifetime
2) Use these changes as an opportunity to look for more effective treatments for your pain.
…in fact, right now, you can learn to use your pain to your advantage in a way that not only gives you effective pain relief but boosts your overall health and vitality at the same time!
Get started now by clicking here.