For the last 30 years, I have analyzed the lifestyle and diet of every patient I've seen and I've found that most people are experiencing more pain and inflammation than they should because they aren't eating enough anti-inflammatory foods.
In this video, I will show you my go-to anti-inflammatory breakfast that will fill your body up with the key nutrients required so your body can start reducing pain and inflammation from early on in your day.
And if you think you don't have time, towards the end of this video I will show you 2 easy hacks that will reduce your preparation time dramatically.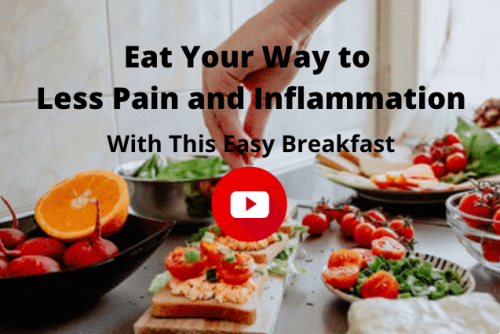 To view the video click here.
For more recipes filled with anti-inflammatory foods click here to download your copy of Dr Lanthois' Your Healthy Pain Nutrition Guide